P5 smd2727 outdoor led module, P5 led display module, P5 smd2727 led display module, p5 2727led module panel
pitch: P5 SMD2727
module resolution: 32*32
module size:160*160
scanning: 1/8
1. Convenient for outdoor advertising: since one cabinet is just one screen, it is very convenient for advertising for shopping mall, stores, etc.

2.Good color uniformity : Since 3 LED chips are encapsulated in one lamp, SMD color uniformity is much better than DIP so the showing effect is perfect.

3. Big view angle : SMD view angle is bigger than DIP . Its view angle is 160°for horizontal and 110°for vertical.

4. Outdoor small pixel pith for high resolution: for outdoor high resolution LED display, P5 can give perfect image.
5. Energy saving: power consumption is a key factor for LED billboard. BAKO's LED display is designed with low power consumption to help clients to save energy.

6. Good heat output system for high temperature: For hot ares, heat output system is specially important. Or else, the whole display will become hot and there will be dangerous. So we help clients to reduce current and also make add fans for screen.
7. High brightness: For outdoor application, brightness is important, especially if the LED display faces the sun directly. BAKO's outdoor display brightness can be above 7500 nits, completely ensure the requirement for outdoor application.

8. Adjustable brightness: In the daytime, brightness should be high. But in the evening, it should be reduced for traffic safety. BAKO's LED display can make the brightness adjusted automatically. Also, this method can help to save much energy.

9. Good waterproof protection: Front is IP65 and back is IP54. There is totally no problem for outdoor application.
Specifications:
Unit module

Pixel pitch

5 mm

Pixel density(dots/sqm)

40000/sqm

LED encapsulation

SMD2727

Driving method

1/8

Module size(mm)

160*160mm

Resolution of module( dots)

32*32

Major technical parameters

Cabinet size

960*1920mm

Brightness

7500cd/ ㎡

Refresh rate

>2000HZ

Color temperature

6500K

View angle(H/V)

160°/140°

Grey scale

16bit

Brightness adjustment

256 grade/ Manually/ Automatically

Working/ storage temperature

-20℃~50℃/ -30℃~60℃

Working/ storage humidity

10%~90% RH

Working voltage

AC220/110V 50Hz

Protect degree

IP65/IP54

MTBF

>5000h

Life span

100000h

Input Signal

AV, S-VIDEO, VGA, DVI, HDMI, SDI, DP

Operation system

Windows 7/XP

Control distance

cat-5 data cable:<100m, optical fibre<15km
Reference Images:
P5mm Outdoor SMD LED Modules: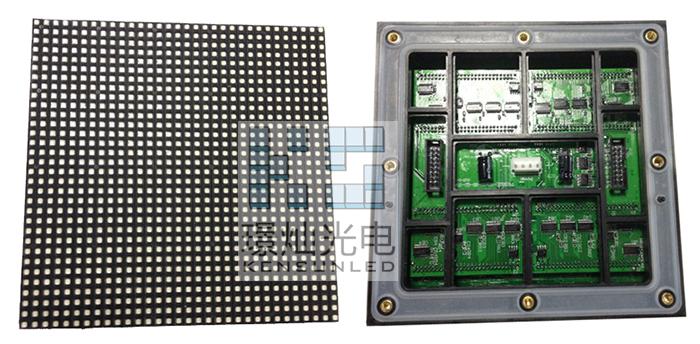 LED Cabinets: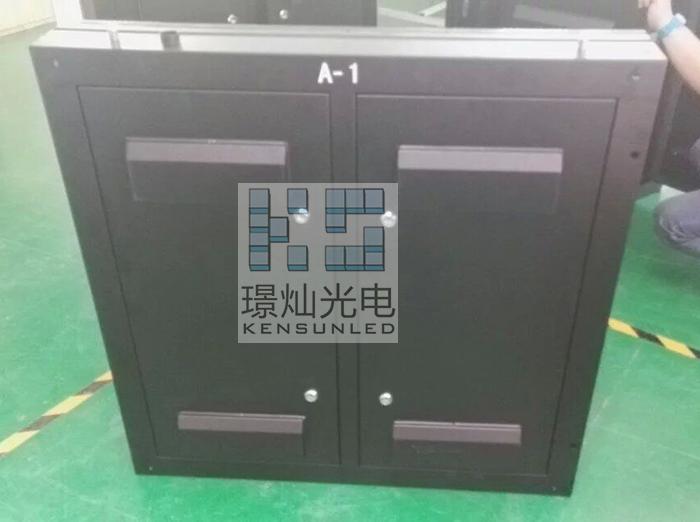 LED Screen on testing in JINGCAN LED FACTORY: